From October 15th to 17th, the 3rd Wuhan International Sports Industry Expo was successfully held in Hubei Wuhan International Convention and Exhibition Center (Hankou Wuzhan). The exhibition attracted more than 400 exhibiting brands from home and abroad, and professional distributors. More than 4,000 and more than 12,000 professional visitors. As a global leader in smart sports equipment, Siboasi brought smart badminton feeding equipment 8025, smart basketball ball passing machine S6829, smart tennis ball training machine S4015 and other products to a stunning appearance this time, and won recognition and recognition from industry experts, colleagues and the audience. Praise.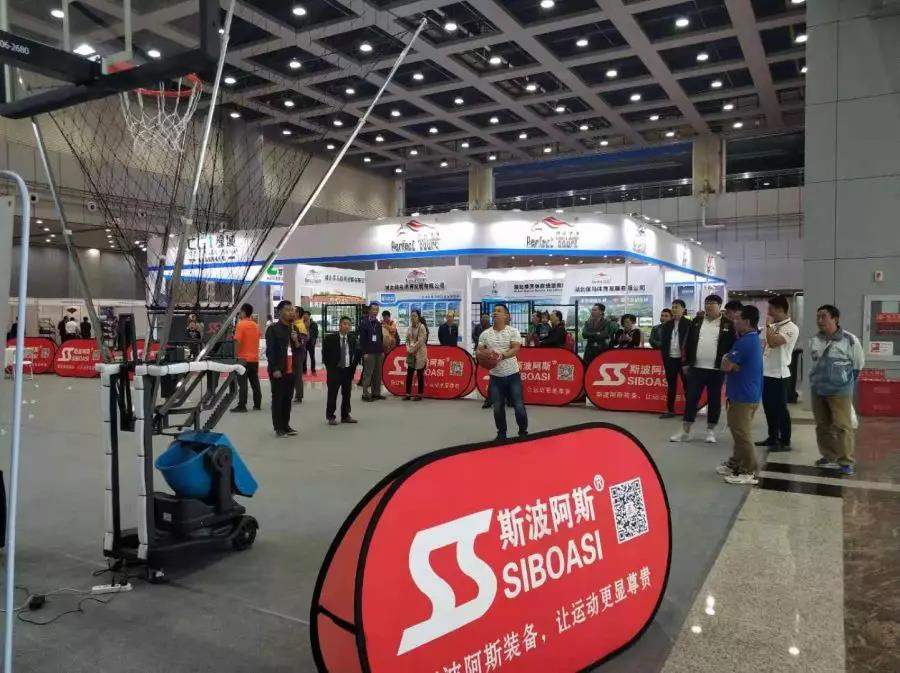 Innovation Empowerment: Siboasi Smart Sports Black Technology Became the Focus of the Exhibition
Innovation is the soul of enterprise development. Siboasi was invited to participate in this exhibition, and as always presented the industry-leading smart sports black technology, such as the newly developed smart basketball passing equipment S6829, which has a loop network system and a microcomputer memory program, not only It has the functions of automatic serve, circular serve and arbitrary drop point serve. It also has statistics and analysis functions for accurately calculating the number of serve and the number of goals. It can also freely adjust the height and angle of the ball according to the height of the player; it is a practice holding technique, Good equipment for two-pointers and three-pointers, in-place shots, on-the-go shots, jump shots and hollow shots.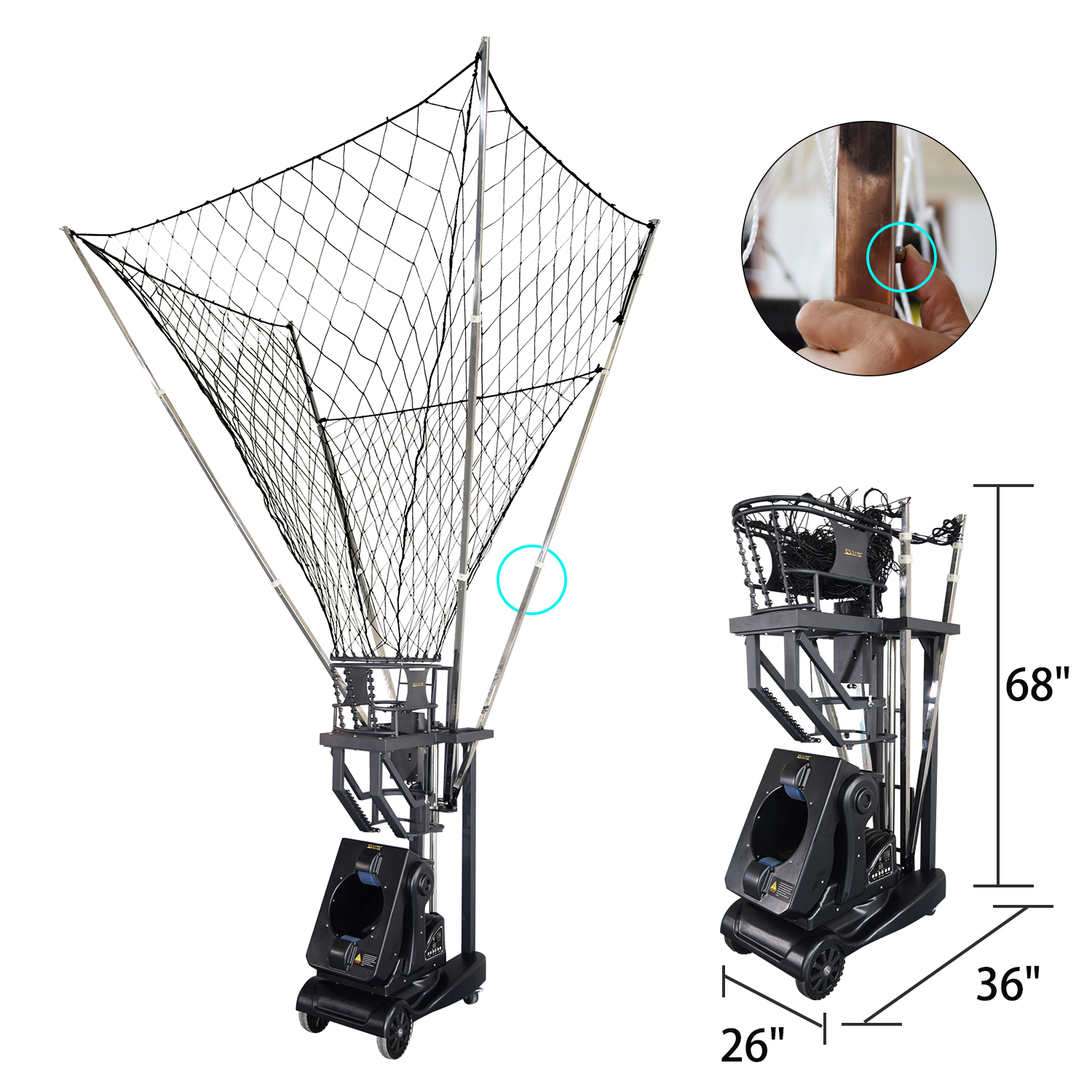 The new generation of intelligent badminton shooting machine S8025 integrates two single machines, and also has full-featured microcomputer intelligent touch control, intelligent lifting system, and pitch angle adjustment system. The serve height can reach up to 7.5 meters. It has 96 fixed-point and combined serve modes and full Highlights such as arbitrary drop points on the court can simultaneously achieve forehand and backhand, small ball in front of the net, backcourt high and long ball, backcourt lob, midfield smash, backcourt smash, flat high, flat shot and other skills improvement training. A training tool that can really improve skills without training.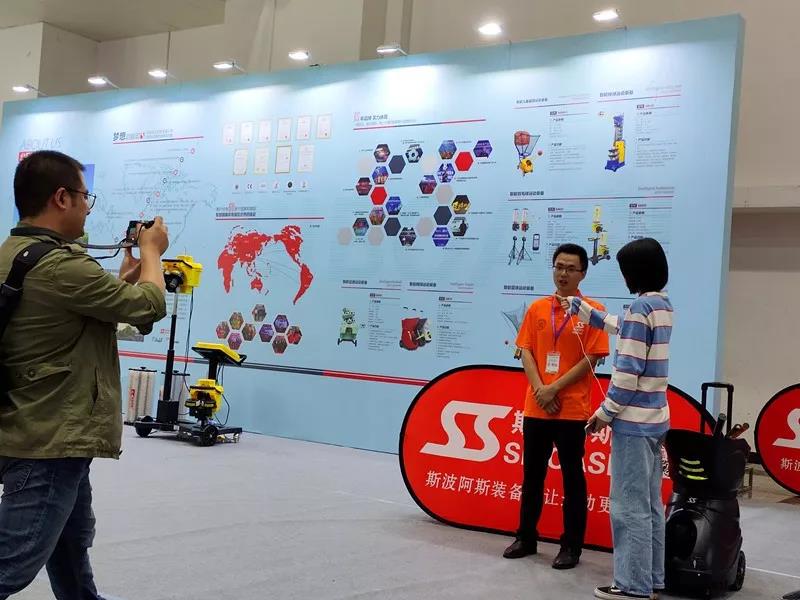 Once the product was unveiled, it attracted many spectators to watch and experience, and even customers placed orders directly. All the products on site were sold out, fully demonstrating the infinite charm of Siboasi Smart Black Technology
Intelligent leadership: Siboasi joins hands with colleagues to help the smart sports industry take the lead
It is understood that Siboasi successfully joined hands with a number of high-quality partners during the exhibition, and won a lot of media attention. During an on-site interview, the person in charge of the exhibition said: "Under the background that national fitness has become a national strategy, the demand for informatization and intelligent sports is growing rapidly. People are more yearning for smart sports life, promoting national fitness, and promoting national health. It has become a social consensus. Since its establishment, Siboasi has taken the lead in proposing the innovative concepts of "sports + technology" and "sports + intelligence", focusing on the research and development, production and sales of high-end smart sports equipment; since its development, its business has covered smart sports Four major sectors: equipment, smart sports complex, new era smart campus, and sports big data platform; obtained more than 110 national patents and a number of international authoritative certifications such as BV, SGS, CE, etc.; some products fill the global sports field Technology blank; products are distributed in more than 100 countries and regions around the world such as Asia, Europe, America, Oceania, etc., which can fully meet the various needs of global strategic partners and sports enthusiasts; it is a world-class supplier of smart sports equipment and system solutions ."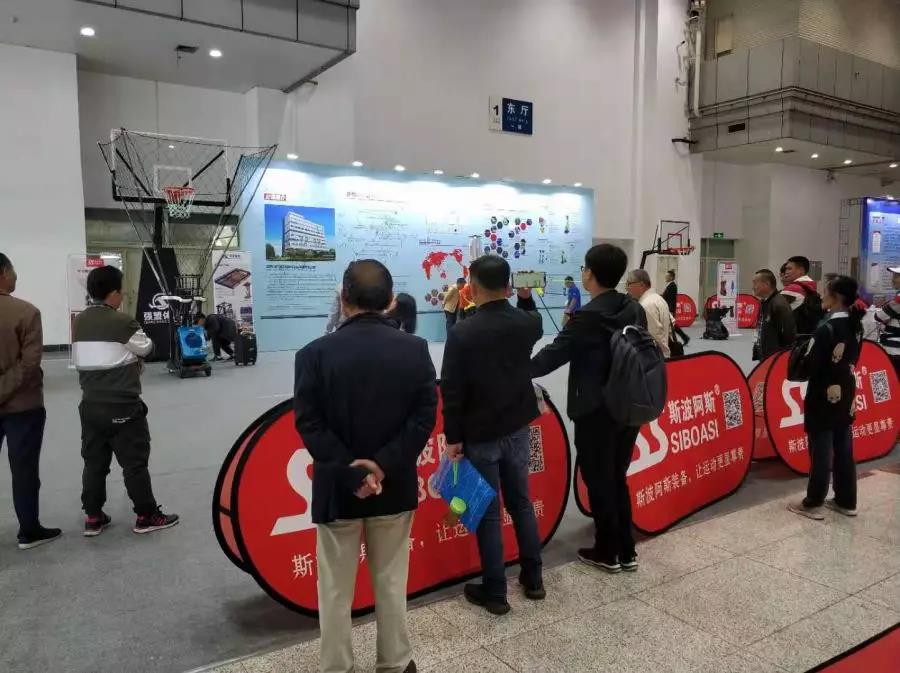 Siboasi participation in this exhibition not only further presented Siboasi brand strength and latest products to global customers and consumers, but also sincerely communicated and actively cooperated with colleagues in the global industry with an inclusive and open mind, and jointly promoted global smart sports Industrial development .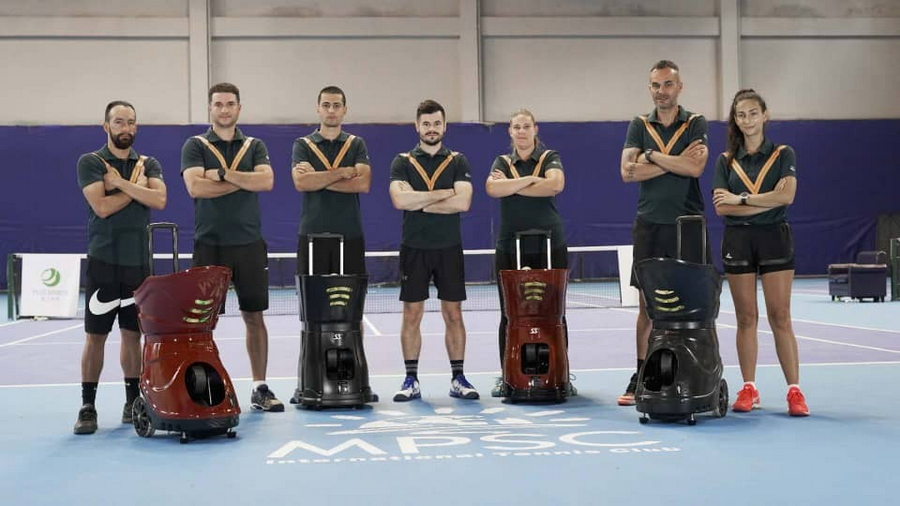 If are interested in buying tennis machine , badminton training machine, basketball machine etc. ,please contact :
---
Post time: Aug-14-2021