From April 26th to 28th, the 76th China Educational Equipment Exhibition hosted by China Educational Equipment Industry Association was officially launched at Chongqing International Expo Center. Siboasi participated in this educational equipment exhibition with its intelligent sports equipment.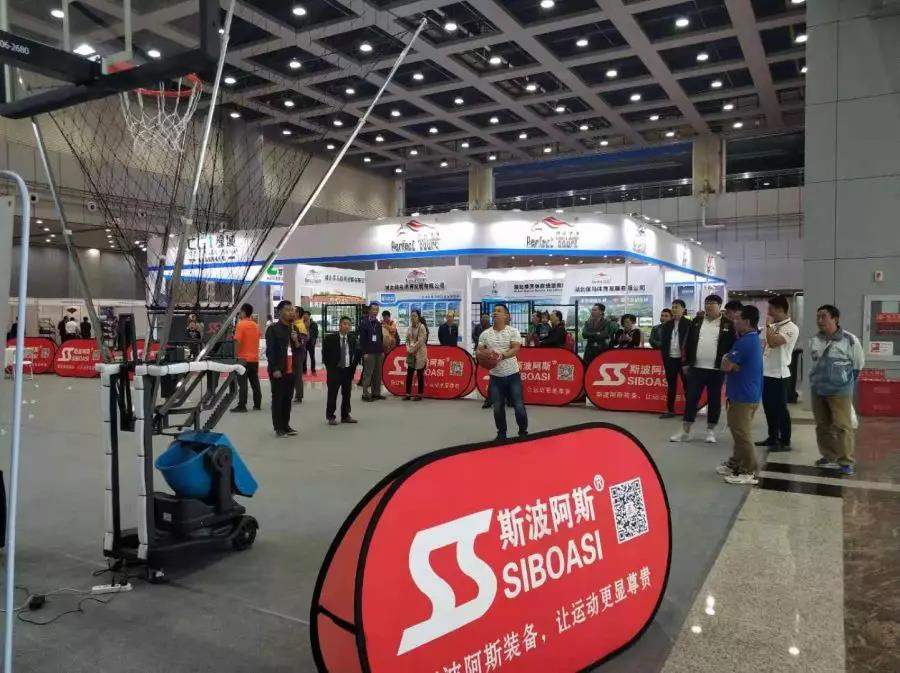 This year's China Educational Equipment Exhibition, with the main theme of "Exhibition, Exchange, Cooperation, and Development", comprehensively showcases all kinds of new technologies for educational equipment. The smart sports equipment displayed by Siboasi at this exhibition has excellent performance and wide range of functions. The first appearance at the venue has attracted countless sports enthusiasts' competing experiences and unanimous praise!
The exhibition site was extremely hot, and countless sports enthusiasts consciously lined up in order to experience the Siboasi smart sports equipment.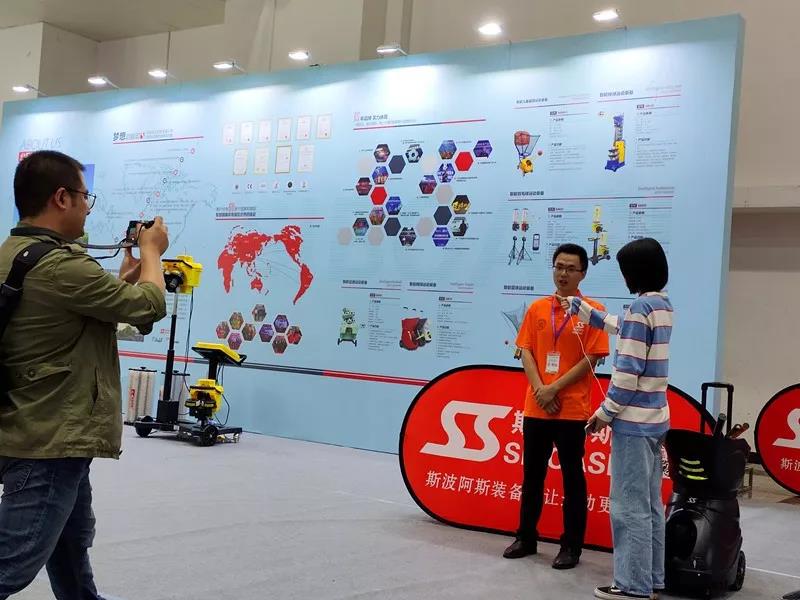 As the leading brand of smart sports, Siboasi combined the sports scenes of elementary, middle and university in the field of education in this China Educational Equipment Exhibition to create a set of campus smart sports solutions, suitable for school sports teaching. Specially provide scientific support for the school to customize sports teaching plans and courses to meet the needs of the school in physical education, sports events, curriculum training, and student entertainment.
Intelligent basketball automatic shooting ball machine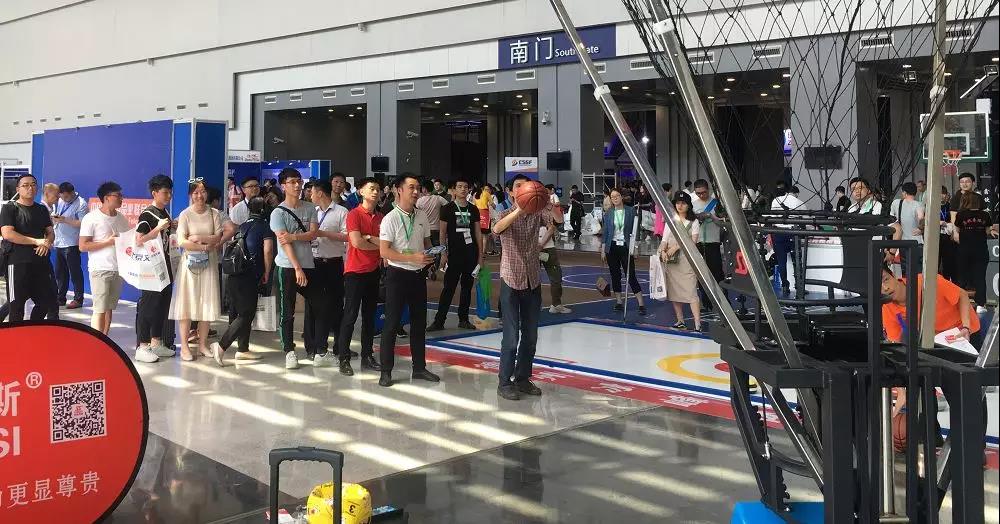 The smart basketball automatic shooting machine exhibited by Siboasi this time comes with a multi-stage coordination mode, which can freely adjust the speed, height, direction and frequency of the ball, and freely coordinate training with different strengths, different heights, different angles and different frequencies. , Forcing players to move according to the direction of the serve, receiving the ball, shooting and then moving in a circular practice, to maximize the player's movement speed, reaction ability, receiving stability, shooting percentage and physical endurance exercise, to stimulate the player's maximum potential, training The effect is equivalent to 30 times that of traditional training methods.
Smart badminton shuttlecock feeding machine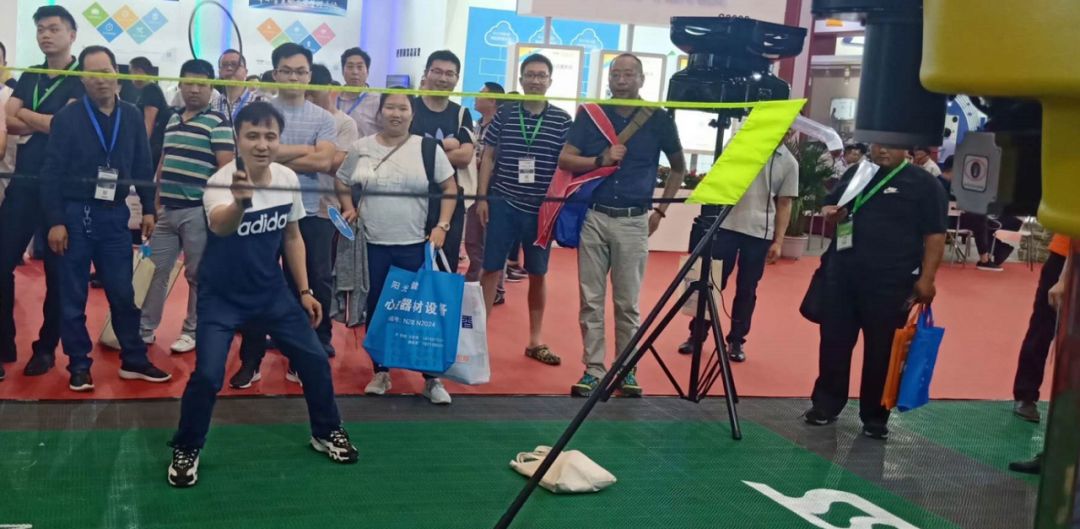 The intelligent badminton feeder machine exhibited by Siboasi has many characteristics such as high intelligence, high sensitivity, stability and reliability. The frontcourt and the backcourt are divided by two machines. The serve is more stable, the landing point is more accurate, and the ball path is more convenient. The cooperation between the two equipment perfectly realizes the full coverage of the court and can effectively train the players' steps. Techniques and many techniques such as front ball, back ball, small ball in front of the net, lob, smash and so on. In addition, its professional, standardized, and reproducible training process clearly reflects its value in modern teaching!
Smart Tenis ball feeding machine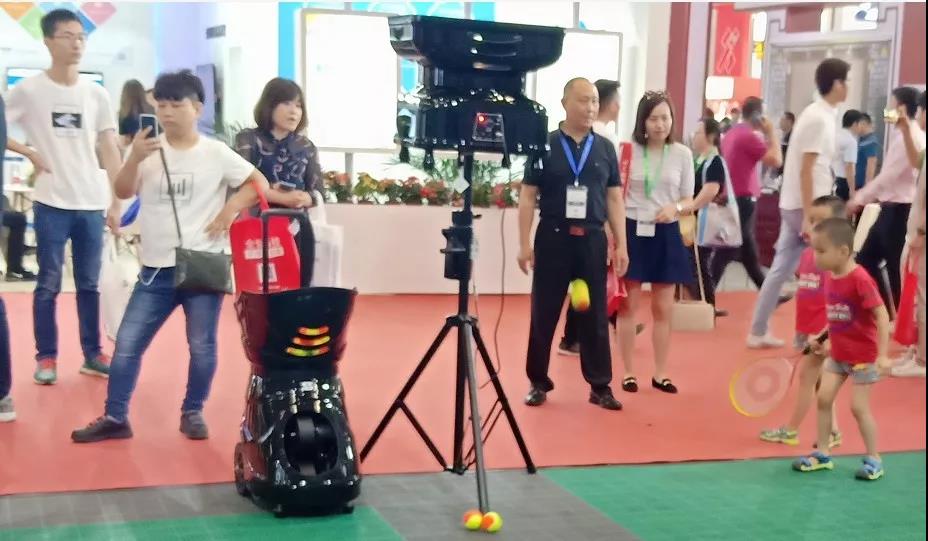 The intelligent tenis feeding ball machine can not only provide users with various training modes such as bottom line, midfield, and pre-net, but also automatic two-way or multi-way cross serve, which is convenient for single forward and reverse running training or double training at the same time. 'S intelligent control system can bring great convenience to teaching, training or personal use. The design takes into account the different needs of amateurs and professional players, and provides "multiple training" with different technical stages, suitable for each The training needs of class tennis students range from initial stable movements to practical exercises, from simple swings to intensive training of "muscle memory exercises".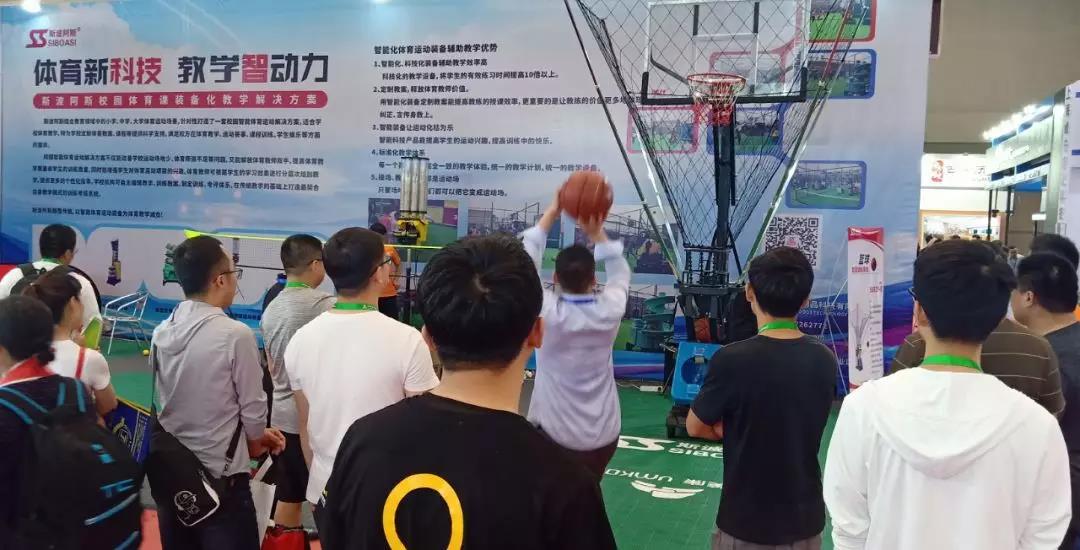 In addition, Siboasi also displayed smart tennis ball dropping training machine, smart tennis ball practice machine and other related supporting facilities for physical education in this educational equipment exhibition. The campus smart sports solution launched by Siboasi this time can not only improve the school's lack of sports venues and insufficient physical education teachers, but also free up the hands of physical education teachers, improve the quality of physical education and student training, and enhance students' knowledge of physical education. Interest in sports. Physical education teachers can conduct hierarchical and grouped teaching according to students' learning effects, and provide more personalized guidance. School institutions can independently edit teaching and training lesson plans, formulate training and evaluation systems, and create a training and evaluation system that best fits their own teaching mode on the basis of traditional teaching.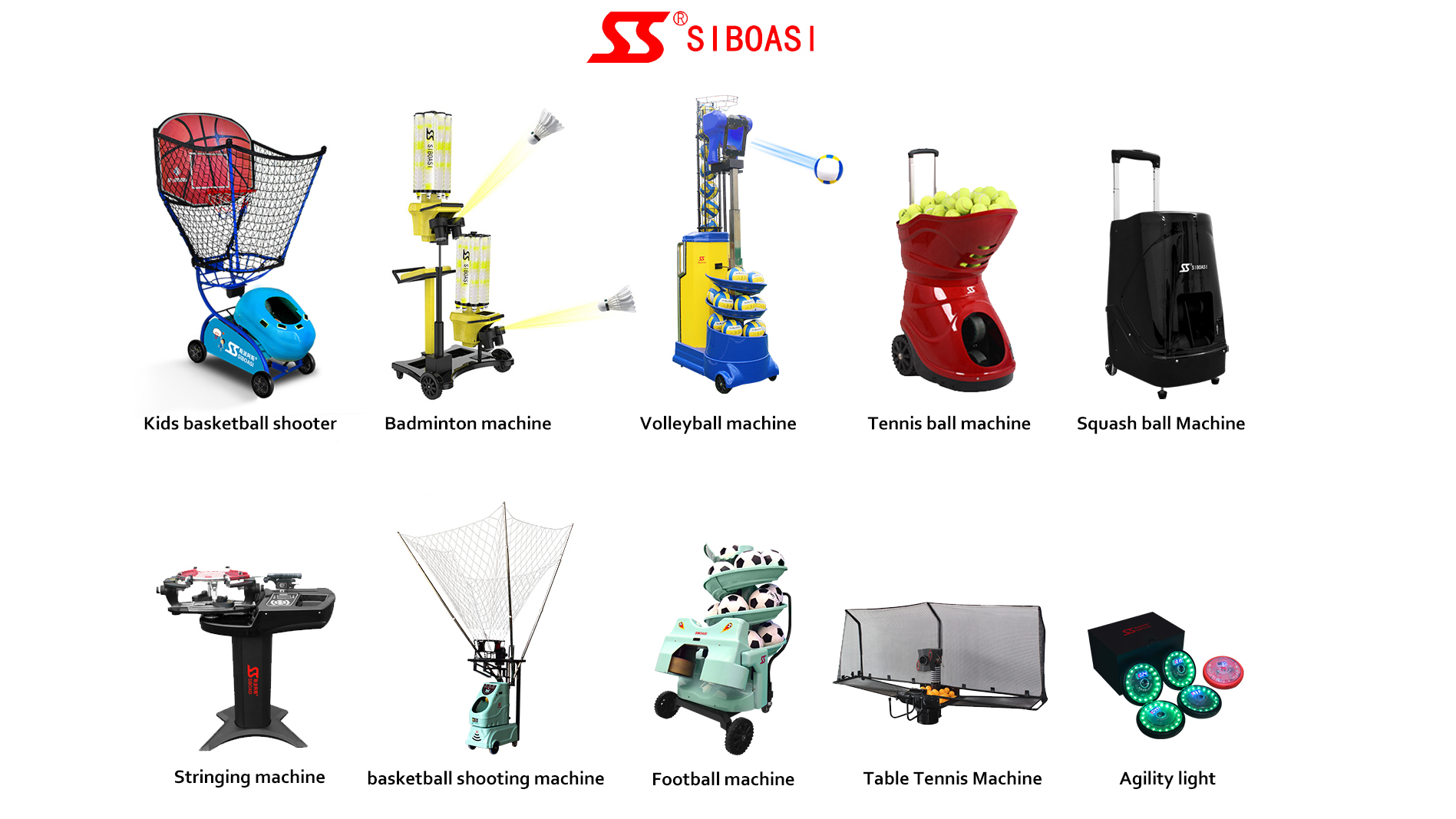 Please contact back to us if are interested in buying ball machines for training :
---
Post time: Sep-24-2021