Badminton shooting machine S4025
Badminton shooting machine S4025
Product Detail
Product Tags
| | | | |
| --- | --- | --- | --- |
| Model: | Badminton training machine S4025 | Horizontal | 33 degrees(by remote control) |
| Machine size: | 115*115*250 cm | Frequency: | 1.2-6 second/per ball |
| Power (Electricity): | AC POWER in 110V-240V | Ball capacity: | 180 pcs |
| Power (Battery ): | Battery -DC 12V | Battery (external): | If full charging,could use about 3-4 hours |
| Machine Net Weight: | 30 KGS | Warranty: | 2 years Warranty for all clients |
| Packing measurement: | 58*53*51cm/34*26*152cm/68*34*38cm | After-sales service: | Professional after-sales department to service |
| Packing Gross Weight | In 55 KGS | Elevation angle: | -18-35 degrees |
Siboasi badminton serving machines are the lover of badminton clubs, badminton players,badminton trainers . With our badminton shuttlecock machine , it completely liberates the coach to teach, it is a very good silent playing partner, and a great helper in training.
Below show you more for our the hottest top seller model: S4025 badminton feeder machine: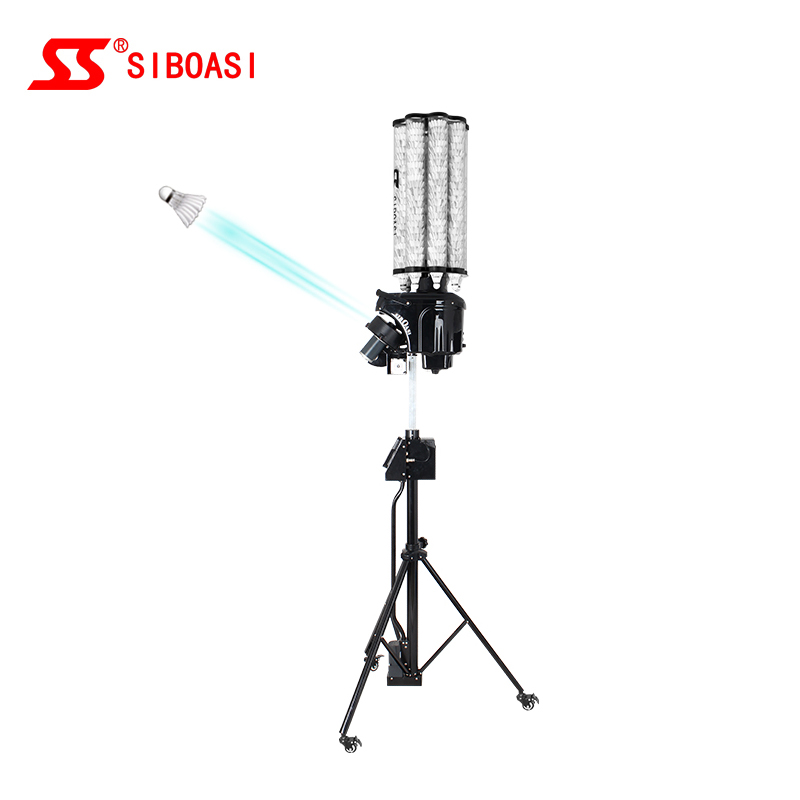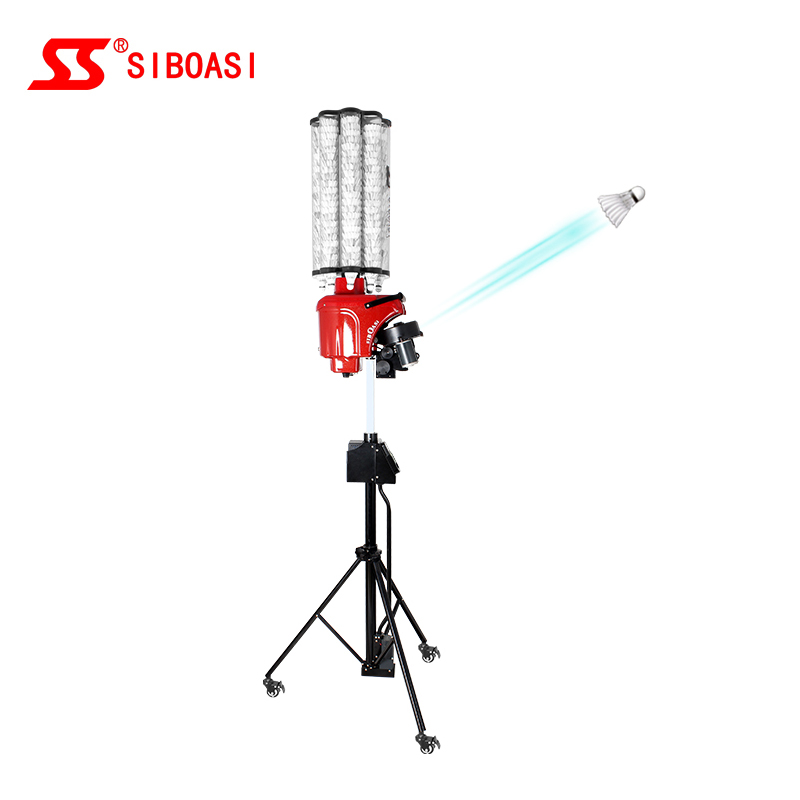 Main Highlights of S4025 shuttlecock feeding machine model:
1. Full functions with smart remote control (could adjust speed,frequency,angle etc.)
2. The max.serving height could be in 7.5 M, with the unique smash function;
3. Self programming for different modes training ;
4. There are 6 kinds of cross line training;
5. Automatic lifting : could shoot low ball or high ball ;
6. With separated rechargeable battery, could play about 3-4 hours per full charging;
7. Could adjust any shooting angles you like : vertical swing ball, smash ball combination,horizontal angles ;
8. Random balls in whole court;
9. Fixed point balls;
10. Vertical and horizontal recirculating balls;

Application :
Schools; home; parks; squares; badminton halls; clubs; training institutions;sports town,health town etc.
Training modes for your check :
1.Flat training; front net training;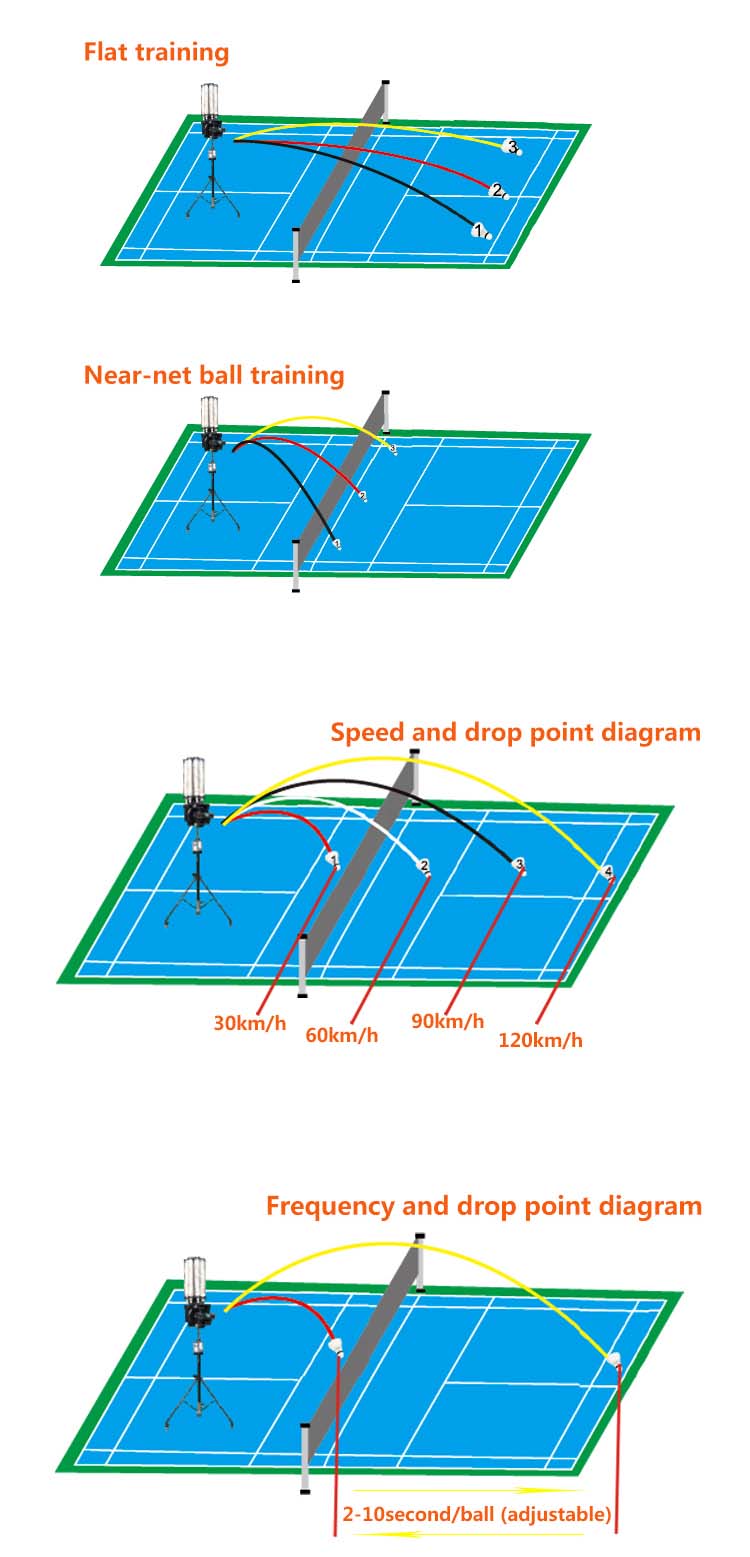 2. Backhand point training ;middle point training;forehand training;
3. Two line training; Three line training;
4. Horizontal training; smash ball training;
5. Back court ball training;

We have 2 years warranty for badminton shuttle machines :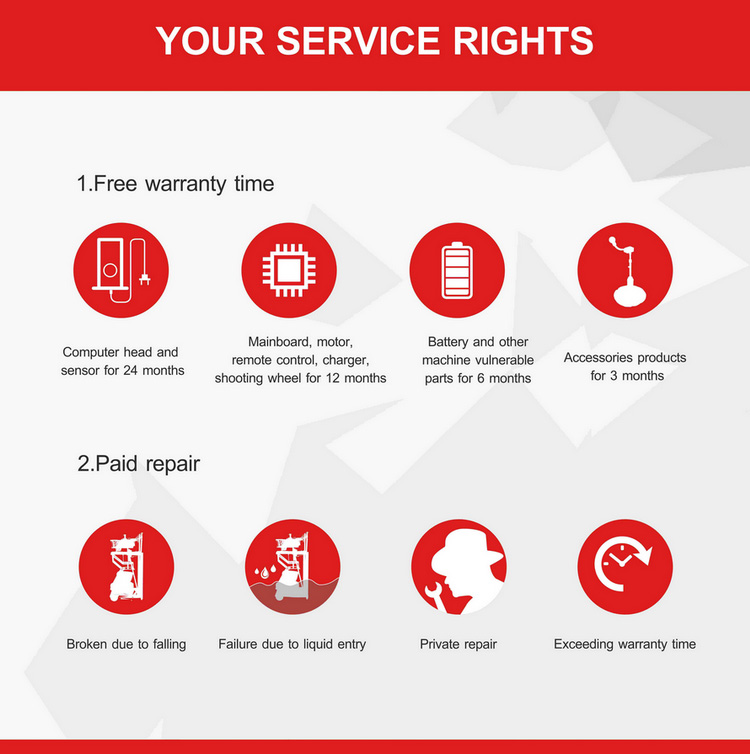 Safe packing for shipping :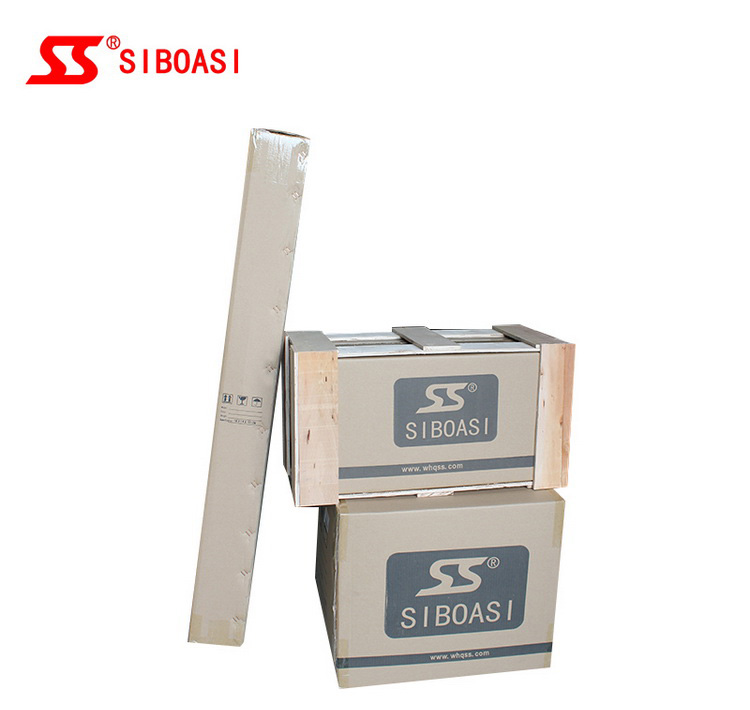 See what our users say for badminton shooter machine :


---
Previous:
OEM/ODM China Tennis Ball Training Machine Manufacturer - buy siboasi s2015 tennis machine – Ismart
---
Write your message here and send it to us